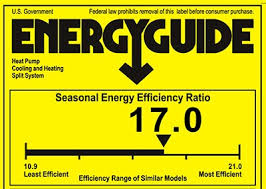 So What Is This SEER Thing?
SEER stands for Seasonal Energy Efficiency Ratio. The SEER measures air conditioning and heating cooling efficiency, which is calculated by the cooling output for a typical cooling season divided by the total electric energy input during the same time frame.
A SEER rating is a maximum efficiency rating, similar to the miles per gallon for your car. Your car might get 28 miles per gallon on the highway, but if you're stuck in city traffic it could be lower. If your air conditioner is 21 SEER, that's its maximum efficiency.
So What Is A Good SEER Rating?
A higher SEER rating means greater energy efficiency. The minimum standard SEER is 13 for air conditioners. Most modern air conditioners have a SEER that ranges from 13 to 21. Trane air conditioners range from 14.5 SEER up to 22 SEER. It's important to remember the efficiency of your system can also depend on the size of your home your current ductwork and other variables.
Heating and cooling can account for nearly half of the energy used in your home, according to Energystar.gov, so it's important to invest in an energy efficient system. It just makes good sense to carefully consider the SEER rating of any Air Conditioning or Heating System before you buy.
Do you want more detail on this SEER thing? We have a short article that might help you if you like digging into the detail.
It's All About Saving Energy!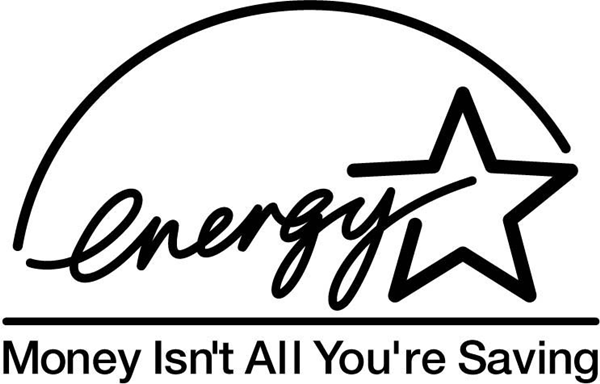 Energy Star:
ENERGY STAR is a U.S. Environmental Protection Agency voluntary program that helps businesses and individuals save money and protect our climate through superior energy efficiency. ENERGY STAR delivers the technical information and tools that organizations and consumers need to choose energy-efficient solutions and best management practices.
Where Do I Go From Here?
You have many choices and options when it comes to researching your SEER and Energy Savings.
Many of our customers have asked these same questions and the answer to how you can save Energy Costs can be a little more involved than just finding out the SEER rating and if the system is Energy Star certified. For instance here are a few things that are required to determine the best system for your home:
Determind How Many BTU'S Of Heating And Tons Of AC You Need
Square footage
Climate Zone
Duct Work
Number & Style of Windows
Natural Shade or Sunlight
Quality and Amount of Insulation
Number of People In Home
Heat-generating Applicances
Let Us Do The Hard Stuff...
Want to know more about what SEER rating you should consider and what other factors need to be considered?
Let us do the calculations for you... It's Free and we can be there today!
Give Us a Call: 832-779-1008
---