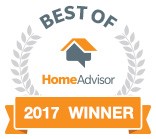 Why? Because we exemplify quality work practices, premier service and are a valued resource for homeowners. Our owners are comitted to providing the very best Heating and Air Conditioning service in the Houston area.
Optimal Air Solutions, LLC is built on this very principal. We approach each customer with the very highest regard and professional intent to insure your HVAC needs are fully satisfied. We are determined to maintain the very highest ratings by the most important people we know, Our Customers.
Give us a call today and see for yourself.
832-779-1008
For more details, click here. Visit the Optimal Air Solutions, LLC page on HomeAdvisor.com by searching for Optimal Air Solutions.
---